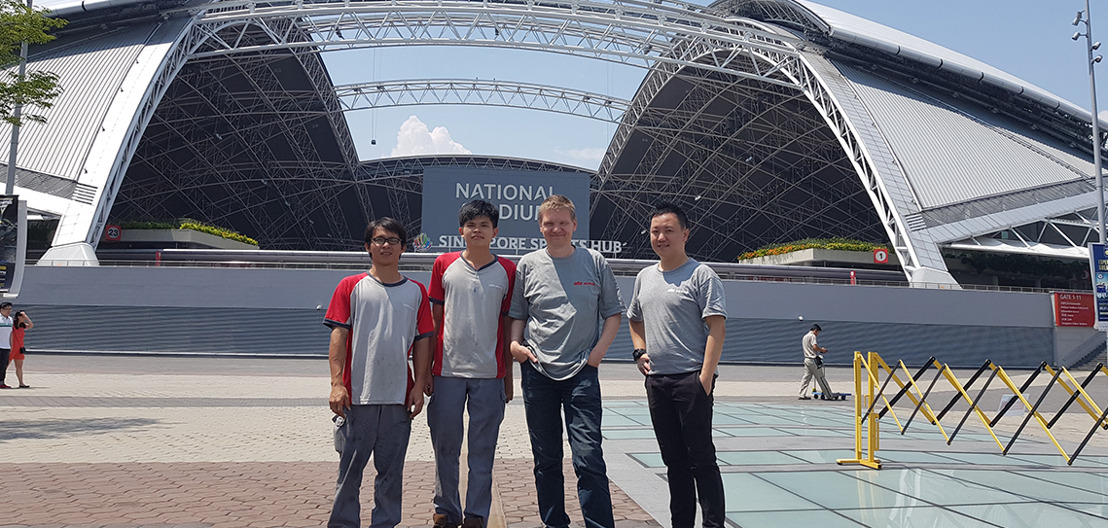 Roll Up Your Sleeves
MHE-Demag Regional Managing Director Karl Tilkorn becomes a service technician for a day
Management crafts company strategies. Front line employees execute them. The two have very different but interconnected roles, so it is not surprising to hear that there are times when they get frustrated with each other. Leaders wonder why there is so much resistance to implementing new initiatives while the employees wonder why managers appear so disconnected from on-the-ground operational challenges.
Senior managers in MHE-Demag agreed that if they want to understand how things really work, they need to experience it. This has led to the creation of a new immersion programme called 'A Day in the Life of a Service Technician'. More than 30 deskbound employees in six countries volunteered to participate in this eye-opening programme. Among them was the Regional Managing Director Karl Tilkorn.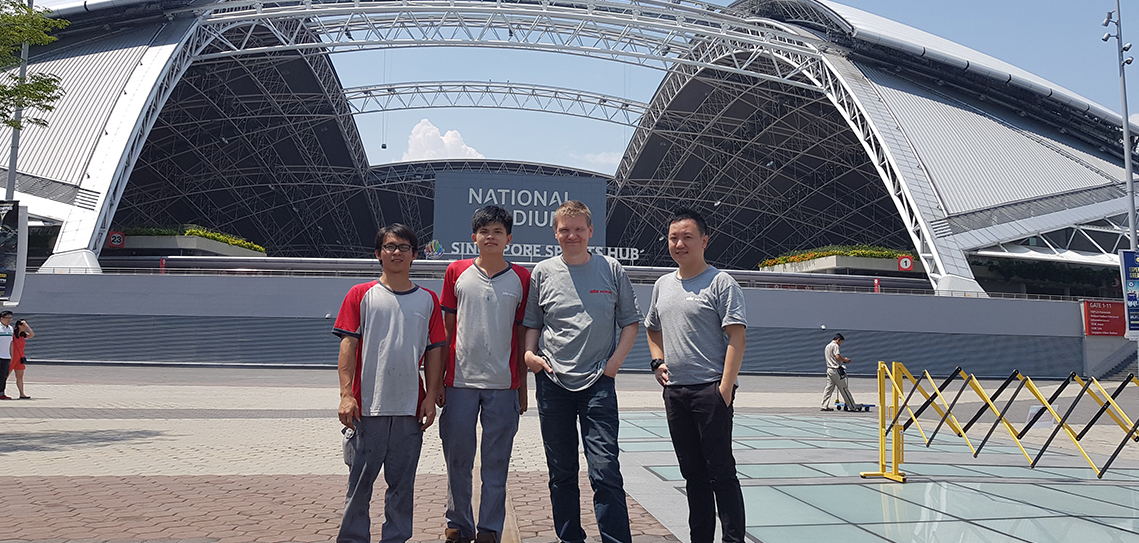 Karl was assigned to assist MHE-Demag Singapore's service team comprising Service Engineer Bryant Ong, Technician Ooi Chee Keong and Team Leader Ong Cheng Ye. The team was headed to the Singapore Sports Hub to conduct monthly preventive maintenance services. In 2014, MHE-Demag supplied a one-of-its-kind movable roof mechanism to this iconic landmark and has since been entrusted to service the mechanisms and controls of the moveable roof components.
Leaving the office together in the service vehicle, the team arrived at their destination in the morning to start work. After a work site briefing, Karl was taught to gear up, learning how to wear the safety harness before he was allowed to access the roof. The high-altitude walk to the roof was challenging but exciting — every step had to be taken with caution! People with acrophobia or poor stamina would probably find it hard to make it to the top.
After the climb, Team Leader Ong assigned a series of maintenance tasks to Karl, from applying grease to the travelling wheels and adjusting the stormbrake cables, to cleaning the code rails, removing the stormbrake cover and more.
"It was very interesting for me to experience what our service colleagues do at the Singapore Sports Hub. There are many things to consider and to inspect when carrying out maintenance work. After this experience, I would like to find out what can be improved and how we can help upgrade the skill levels of our colleagues," said Karl as he reflected on his experience.