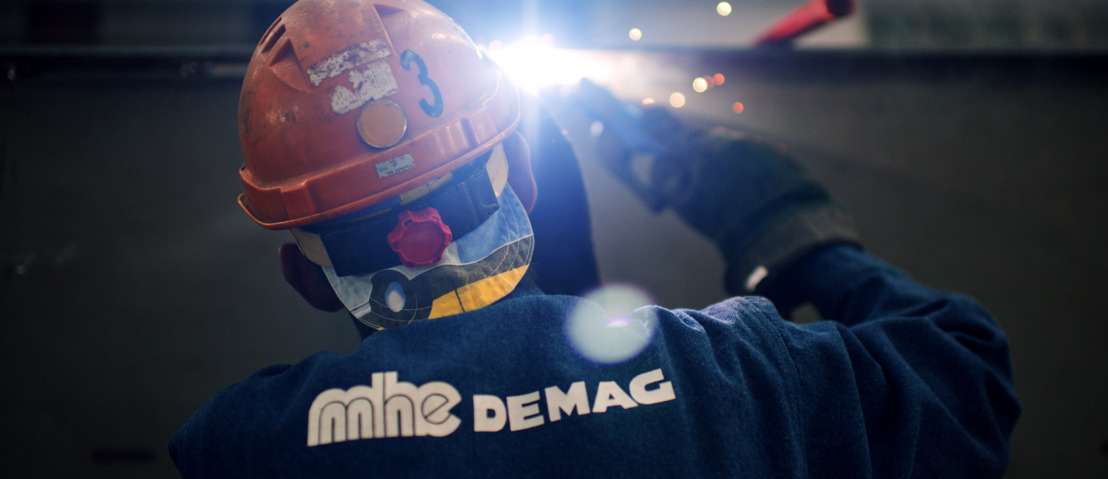 MHE-Demag Vietnam's Service Technician Wins Award
The award recognises his achievement in safety matters for a recent project
MHE-Demag Vietnam's service technician, Pham Quoc Minh Triet was awarded the Special Recognition Award alongside Terex MH India's Sashiva Shetty at the International Service Awards 2015.
The awards ceremony was the brainchild of Terex MHPS GmbH's CEO Ron de Feo who declared 2015 as the year of service technicians, as a way of recognition for their important role as the company's face to customers. Service managers from 21 countries were asked to nominate their best service technicians with outstanding performances and commendable stories to share.
From a pool of 42 nominees, the jury chose Scott Reid from Terex MH United Kingdom for his utmost attention in safety matters, Seren Tranhom from Terex MH Denmark for his high priority in customer responsiveness for Siemens Wind Power. Dirk Clausen from Sales and Service Germany was awarded for his commitment in building businesses at Airbus in Hamburg.
Pham Quoc Minh Triet was given the Special Recognition Award for his service at sites of Blue Scope Steel, a world class organisation for safety requirements. Recently, MHE-Demag Vietnam received a recognition award from Blue Scope for being the contractor with the best safety performance in 2014 amongst 60 other subcontractors. Pham played a huge role in this achievement – while conducting service jobs at the customer sites, he was especially diligent in following safety requirements from the customer, resulting in zero safety observations, zero near misses and zero incidents in 2014.
All MHE-Demag's service technicians undergo thorough training and receive continuous further developments to maintain their professional edge. This was done to equip all service consultants with profound industry specific expertise in line with responsive service strategy tailoured to the business needs of their customers.