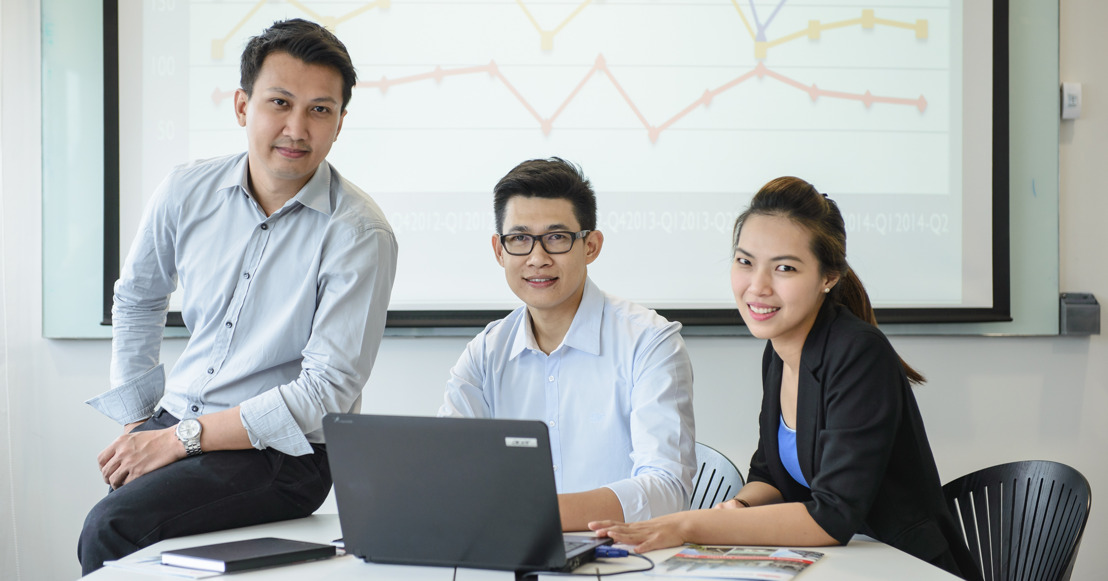 MHE-Demag Taiwan Celebrates Its Fifth Anniversary
The celebration included presentations of several awards for employees in recognition of their achievements
MHE-Demag Taiwan recently celebrated its fifth anniversary. Established on 24 June 2010, MDT acquired Realm Corporation beginning 1 January 2011 and celebrated its anniversary with all its staff on 15 January 2016. The celebration was also held in conjunction with local cultural year-end luncheon practices as a token of appreciation for the staff in recognition of their hard work and efforts. Furthermore, 16 staff received their five-year service award, making it an even more special occasion.
One of the award recipients, service division manager Boss Lee mentioned that there was a big difference working for Realm Corporation as it was a local company, compared to working with MHE-Demag Taiwan, in terms of corporate culture and management.
"I was an engineer in charge of electrical parts for projects in Realm Corporation, but I learned to become a manager in MHE-Demag Taiwan. I collaborated with various co-workers and subordinates under the management of a foreign corporate culture and a new work environment to provide our customers with excellent service together," he says.
Area manager Christoph Chang, who also received the award, recalls the challenges they faced in the beginning.
"The Crane Components was our traditional core business in Taiwan while IPD was a late comer in the market. It was not an easy start five years ago when we started IPD business from ground zero. We successfully completed IPD projects such as the first three units of roof powered building maintenance units of Farglory Dome Co. Ltd, and we have just received an order of monorail building maintenance unit systems from Royal Season Hotel in December 2015. As long as we persist we can make it in the end," he says.
During the celebration, MHE-Demag Taiwan president Raymond Ng introduced new staff and followed it up with a report of the year-end achievements and financial performances as well as the company's future direction. In addition to the presentation of the five-year service award, prizes were also presented to the winners of the pedometer challenge.
Peggy Liao, the winner for the female individual category expressed her excitement at receiving the award.
"This is my first time participating in the pedometer challenge. It was so much fun. To achieve my step goal, I walked for a few hours every day and doing so keeps me healthy. I feel energetic now."
Colin Lin, the winner for the male individual category is an avid runner.
"I run as a habit every day. I was more motivated to run for more kilometers by participating in the pedometer challenge. I am glad to be awarded as a winner," he expresses.
The event ended with a toast to the success for the 2015 financial year. Happy New Year of Monkey!