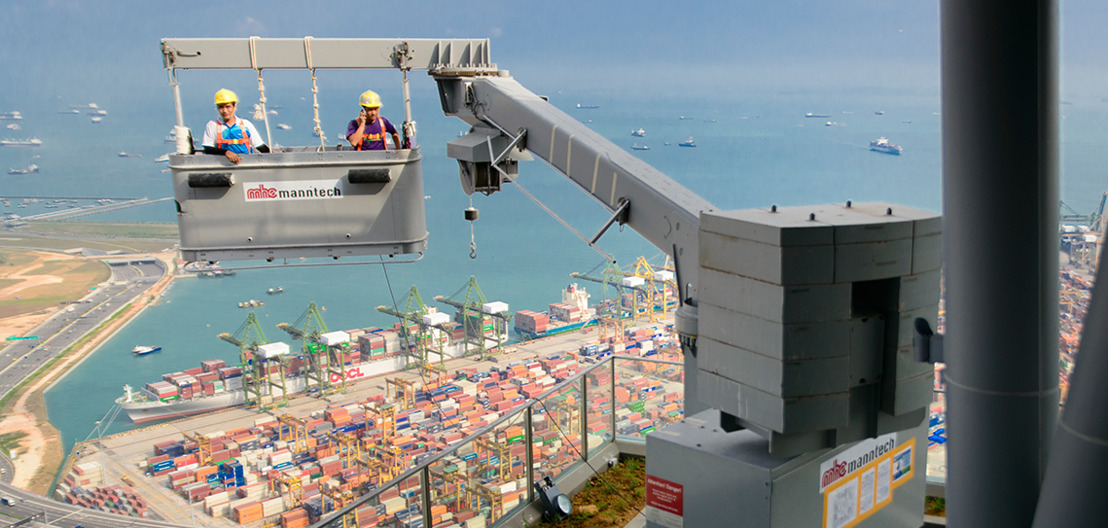 MHE-Demag Organises First-Ever Exclusive Material Handling Technical Workshop in Myanmar
In-depth knowledge sharing workshop to support key customers and grow MHE-Demag's business in Myanmar.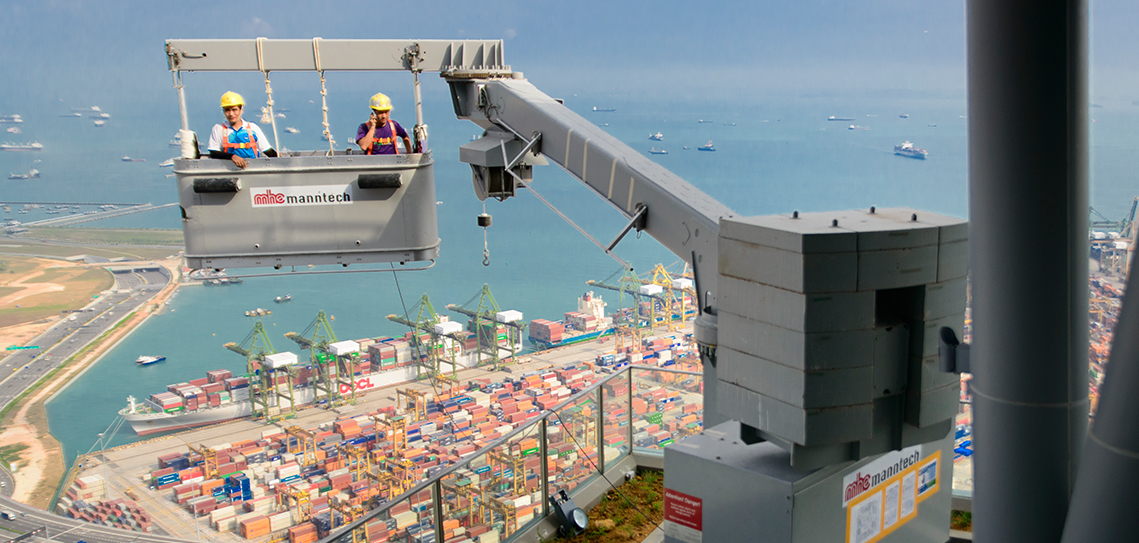 Yangon: MHE-Demag, a joint venture between Jebsen & Jessen (SEA) Pte Ltd and Demag Cranes and Components GmbH, organised its first ever material handling technical workshop in Myanmar. This exclusive, in-depth workshop was aimed at knowledge sharing to educate key customers and to grow MHE-Demag's business in Myanmar.
Supported by a local partner, General Machinery Trading Co., Ltd (GMT), the workshop saw the participation of more than 60 key players from various public sectors including representatives from Myanmar Navy, Myanmar Railways, Myanmar Port Authority, Ministry of Industry, Ministry of Construction, Myanmar Economic Holding Ltd and Ministry of Electricity and Energy, among others.
Mr Klaus Schilling, Regional Director, MHE-Demag, said, "MHE-Demag ventured into Myanmar more than ten years ago, when the country's infrastructure development was in its infancy. This workshop demonstrates MHE-Demag's continuous commitment towards supporting our local partners and customers in Myanmar, and is an important step for MHE-Demag in terms of growth. We look forward to organising more knowledge sharing sessions in Yangon and other parts of Myanmar in the near future."
"We are honoured to be given the opportunity to support MHE-Demag in organising this exclusive technical workshop in Yangon for our key customers who need material handling equipment in their projects. We believe the sharing from the regional speakers are educational and valuable in improving our customers' knowledge in material handling and in helping them to make decision on the selection of products and services in the future", said Ms. Daw Soe Soe San, Managing Director, General Machinery Trading Co., Ltd.
In Myanmar, MHE-Demag is actively involved in heavy lifting industries such as galvanizing plants, steel mills, piping factories and ports. Working with its local partner GMT, MHE-Demag's services include installation, commissioning and after sales service specifically for projects related to the public sector. MHE-Demag services customers located mainly in Yangon and Nay Pyi Daw, and some customers in Mandalay.
Klaus added, "Myanmar is one of the most exciting markets in ASEAN. Working with our local partner, GMT, we have successfully supplied overhead cranes and hoists to some key customers from the public sectors such as Myanmar Navy, Myanmar Railways, Yangon City Development Committee, Myanmar Shipyard and Ministry of Heavy Industry, among others. Our cranes and hosts are installed in sugar mills, steel mills, ports, galvanizing factories, cement factories and so on. As Myanmar continues to progress, we are very optimistic that foreign direct investments shall continue to pour in and drive development of the country's infrastructure such as roads, rails, seaports and airports. Therefore, we are also confident that our product offerings shall remain very relevant for this market. In other words, we will grow with the country."
MHE-Demag operates within a close-knit regional network in Myanmar, Australia, Brunei, Cambodia, Indonesia, Laos, Malaysia, Papua New Guinea, the Philippines, Singapore, Taiwan, Timor-Leste, Thailand and Vietnam. MHE-Demag engineers, manufactures and maintains a comprehensive range of industrial cranes and hoists, warehousing equipment such as lift trucks and dock levellers, aerial work platforms, building maintenance units for safe working at heights, as well as automated car parking systems. With a regional turnover of USD220 million in 2016, over the years MHE-Demag has supplied 26,000 industrial cranes, 20,000 dock levellers, 2,000 building maintenance units and 180 car parking systems with more than 6,000 bays in the region.
MHE-Demag is accredited to internationally recognised quality certifications, ISO 9001, EHS 14001 and OHSAS 18001. With a dedicated workforce of more than 1,600 well trained staff across the region including 700 responsive service engineers and technicians, an attentive back-office, intelligent IT infrastructure and a fleet of 300 service vans, MHE-Demag is the leader in material handling and after sales service in the region.