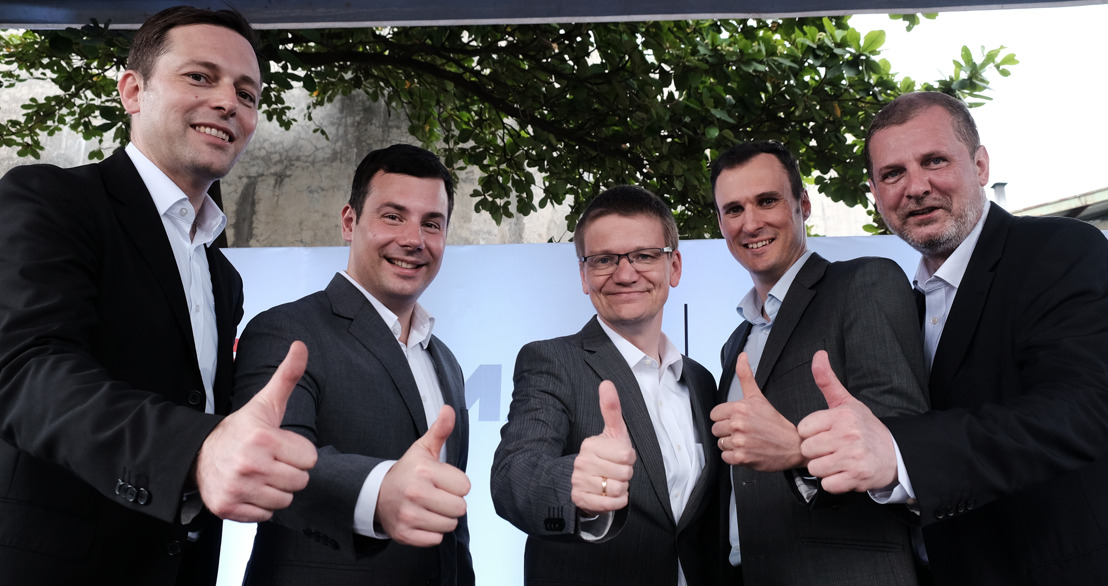 MHE-Demag Offers German-engineered Compact Construction Equipment with New Regional Partner
Partnership with Wacker Neuson to cater to construction needs in the region
Parañaque City, PHILIPPINES– MHE-Demag, a joint venture between Jebsen & Jessen (SEA) and Demag Cranes and Components GmbH, ventures into the construction industry with German-engineered compact construction equipment in partnership with Wacker Neuson, one of the world's leading providers of construction machines, equipment and services.
Wacker Neuson offers customers worldwide a comprehensive range of construction and compact equipment, spare parts and other key related services.It has a broad global presence in the construction, agriculture, landscaping, oil and gas, and municipal sectors.
Already established in providing large-scale material handling equipment such as cranes and hoists, warehousing equipment, building maintenance units and other similar products, MHE-Demag is successfully expanding its portfolio and supporting a wide range of new segments in partnership with Wacker Neuson, including the construction, infrastructure and plantation industries.

Klaus Schilling, Regional Director, MHE-Demag, said that both companies have a very strong value proposition for this new venture.
"Wacker Neuson is a world-renowned brand, standing for the highest quality and efficiency through superior engineering. MHE-Demag is well regarded as a reliable long-term partner with a strong local presence and engineering capabilities unparalleled in the material handling industry," explained Schilling. "By combining the strengths of both companies, we are convinced that customers will get the best value for money throughout the life of the equipment. We are also exploring a new and creative go-to-market approach with this superior product from Wacker Neuson."
For their part, Wacker Neuson sees this as an opportunity for professional and sustainable penetration of ASEAN markets, with a partner that shares their German philosophy of quality, service, and performance.
"Both companies have the opportunity to establish each of our respective brands; together allowing us to grow our businesses significantly in the region," said Albrecht Hohenadl, Director, Business Development & Strategy Asia Pacific, Wacker Neuson.
Marc von Grabowski, President of MHE-Demag (P), Inc., said that as the construction, real estate and agricultural industries continue to grow, both MHE-Demag and Wacker Neuson see great opportunity especially as there will be a greater requirement for smaller-scale, affordable and efficient building and construction equipment.
"Infrastructure investments remain to be a top priority of the local government," said Grabowski. "The Philippines is also known to be a leader in adapting innovations, with the usage of compact construction equipment getting more common here and around the world."

Together with Wacker Neuson, MHE-Demag will be introducing its latest compact construction equipment, including Tracked Excavators, Mobile (Wheeled) Excavators, Tele Handlers, Wheel Loaders and Wheel Dumpers.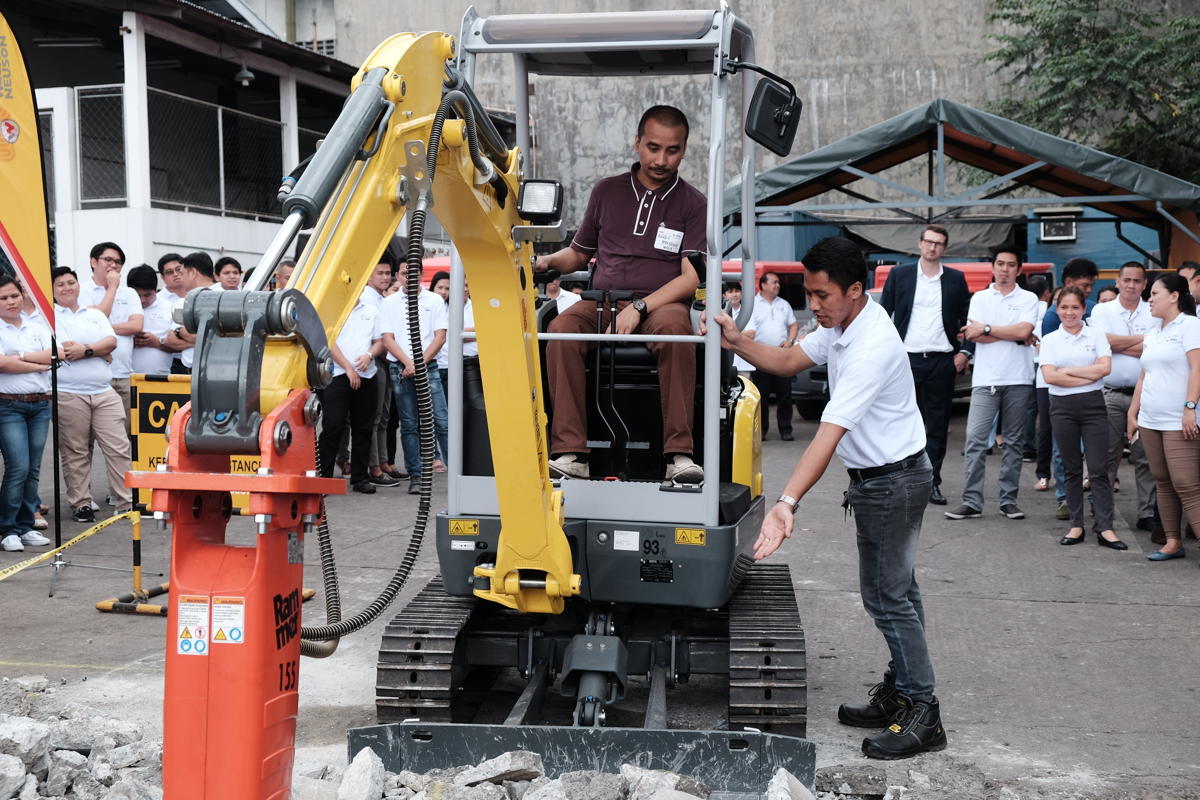 This range of equipment is mobile, easy to manoeuvre and compact, fitting narrow alleys perfectly and avoiding road blockage because of its size.
These compact excavators and dumpers are catered to smaller-scale contractors, including civil engineering and general contractors, property developers, contractors for housing, roadworks, gardening and landscape, farmers, plantation owners, miners, rental parks, recycling yards, logistics, and communal works, among many others.
MHE-Demag is also offering flexible and affordable financing options for the new product line, with an option to rent for as low as USD$ 50 per day.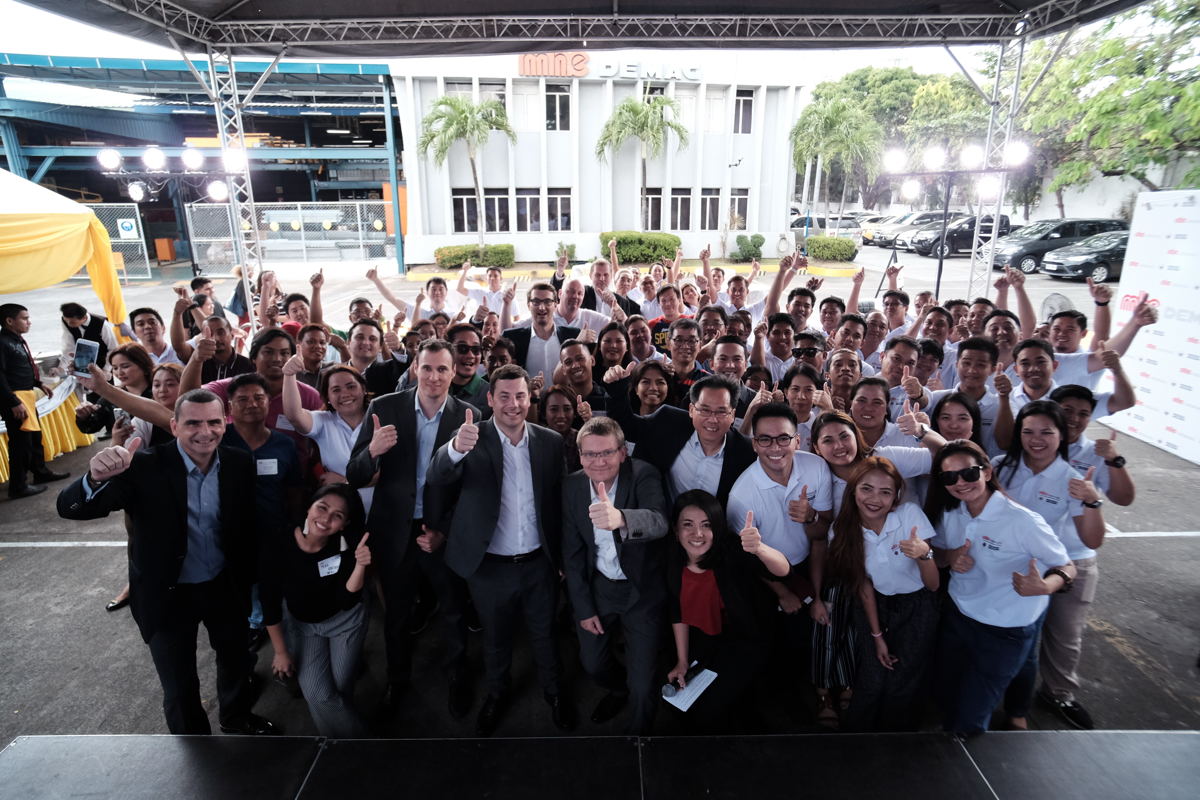 "It is our vision to enable business-minded and hardworking Filipinos to achieve their dreams of becoming a well-respected contractor by enabling them to have access to efficient and world class equipment," said Grabowski. "This will set them apart from their competitors by raising their capacity to perform jobs in less time and higher quality."
Customers can also look forward to a strong and steady technical support of more than 700 service technicians across 63 branches in the region is also on standby with technical know-how and spare parts.