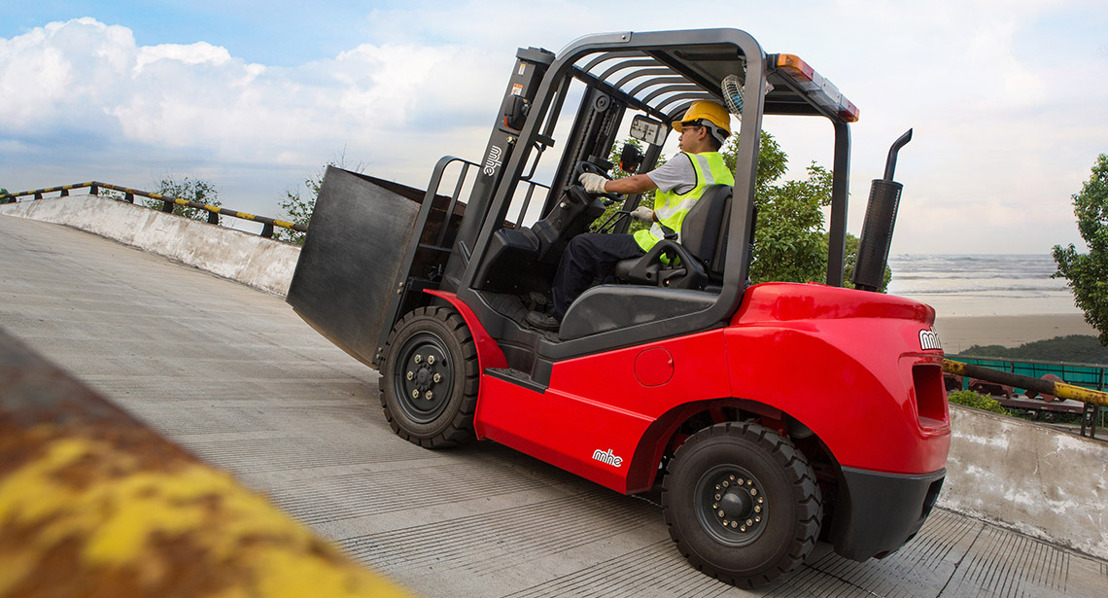 MHE-Demag introduces a new range of Internal Combustion Forklifts
The introduction proves to be a success in Southeast Asia.
Recently, MHE-Demag introduced a new range of Internal Combustion (IC) forklifts. They comprise of three variants – diesel, petrol and LPG, with feature capacities ranging from 1.5t to 10t. The first batch of IC forklifts with the new branding and colours was delivered to MHE-Demag Philippines in August 2012 for a customer, Green Key. In September 2012, MHE-Demag delivered another 15 units to Thaiwatsadu in Thailand.
With the usage of Yanmar's Euro III diesel engine and Mazda's highly efficient F2 petrol/LPG engine, MHE-Demag has continued its pursuit of low carbon emission technology in their products.