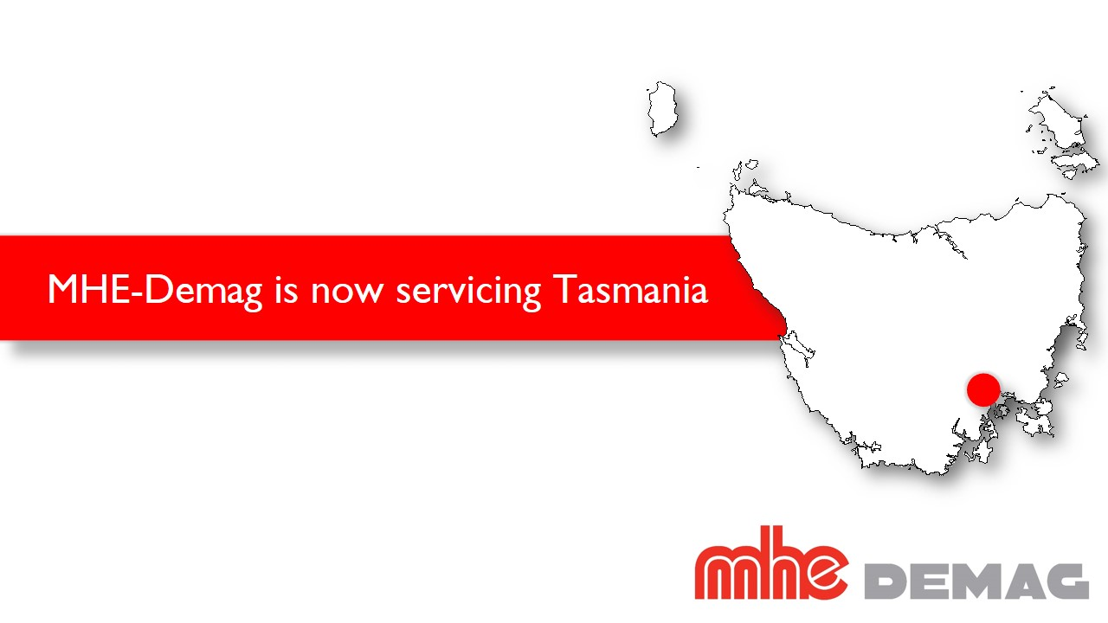 MHE-Demag Australia Establishes Presence in Tasmania
Material handling giant brings industry-leading equipment service expertise to island state
MHE-Demag Australia has established its first-ever service centre in Hobart, Tasmania in early January 2019, further extending its close-knit service network of over 70 strategic locations, 300 service vehicles and 700 service engineers and technicians nationwide.
Mark Beckwith, Division Manager for Service at MHE-Demag Australia said, "Reaching out to clients in Tasmania was a logical step for MHE-Demag. For decades, material handling equipment, especially overhead cranes and hoists, had been supplied to a number of well-established operations in Australia's island state. With a large base of installed equipment requiring regular service, establishing a permanent presence in Tasmania was a necessity and a win-win situation for both our operations and clients."
MHE-Demag is now able to respond more efficiently to the service requests of its existing clients, and to extend its diverse service offers to more businesses in the state. With their extensive capabilities, MHE-Demag service technicians and engineers are able to provide high quality service not only for MHE-Demag equipment, but also for material handling machinery of all makes and models.
With the new service centre, MHE-Demag Australia is introducing its Engineered Service concept to more clients in Tasmania. As an innovative service model that prioritises the client's demands, MHE-Demag's Engineered Service helps businesses create their own tailor-made service programme. Its comprehensive array of service products, designed around the life cycles of material handling equipment and a collaborative analysis of every single piece of equipment, enables MHE-Demag to go beyond a cookie-cutter approach when it comes to service scopes and intervals.
In recognition of the strong relationships it has maintained with local businesses in the state, MHE-Demag Australia will be holding its annual service conference in Hobart in late February. A customer reception and forum session will also be held as part of the conference, for clients to share maintenance needs and material handling best practices.