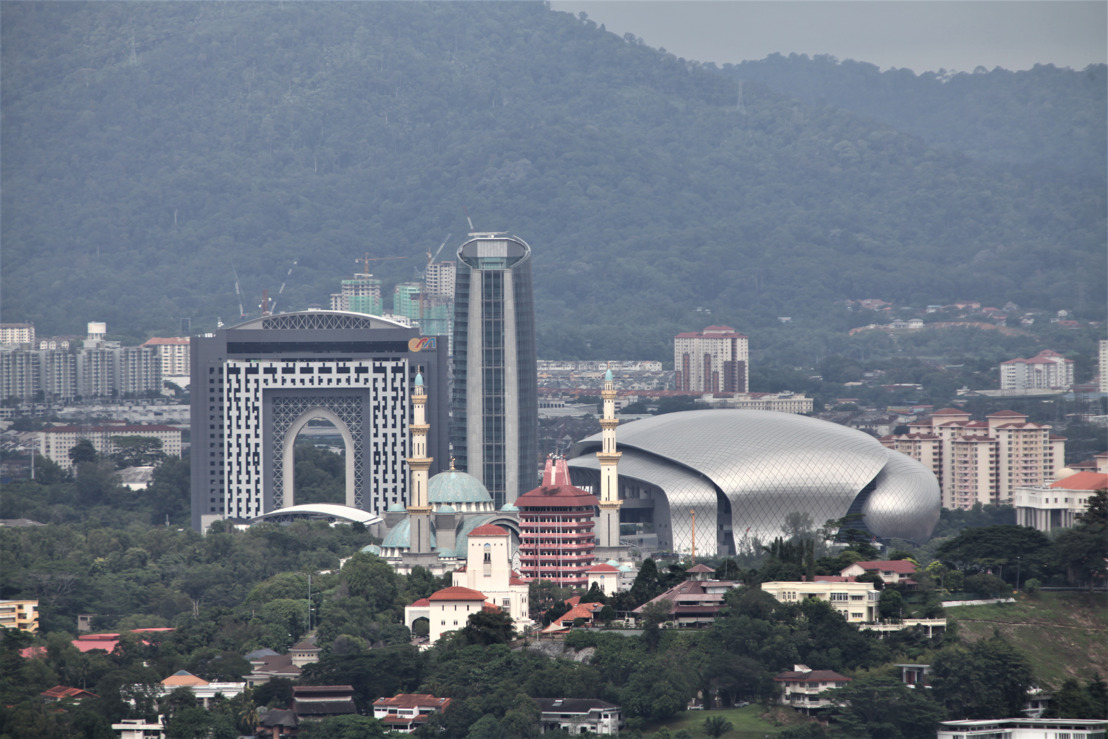 Maintaining a 90,000 sqm Rubber Seed
MHE-Demag creates unique building maintenance monorail to clean Malaysia's latest architecture icon.
Kuala Lumpur: Building design is becoming more sophisticated as architects and engineers continuously push the boundaries of space and form. These architectural wonders, however, present challenges in building maintenance and cleaning, which requires deep attention to aesthetics, functionality, safety and sustainability.
When faced with the challenges of designing a building maintenance system (also known as gondolas) for the Malaysia International Trade and Exhibition Centre (MITEC) - consultants turned to MHE-Demag, one of the top gondola designers in the region. MHE-Demag is a joint venture between diversified industrial group Jebsen & Jessen (SEA) and Demag Cranes and Components GmbH, and the 45-year-old company has provided gondola solutions to some of the region's most iconic landmarks. They include the Petronas Twin Tower (Malaysia), Marina Bay Sands (Singapore), BNI 46 (Indonesia), Bitexco Financial Tower (Vietnam), KL Tower (Malaysia) and Okada Manila (Philippines).
Inspired by the rubber seed, a symbol of Malaysia's historical trade, MITEC is Malaysia's largest exhibition halls and one of the most iconic buildings in the region. It is wrapped in a stunning aluminium cladding and glass façade system, which presents unique challenges and the shape and configuration is also the first and most crucial consideration factor in the process of designing a building maintenance system.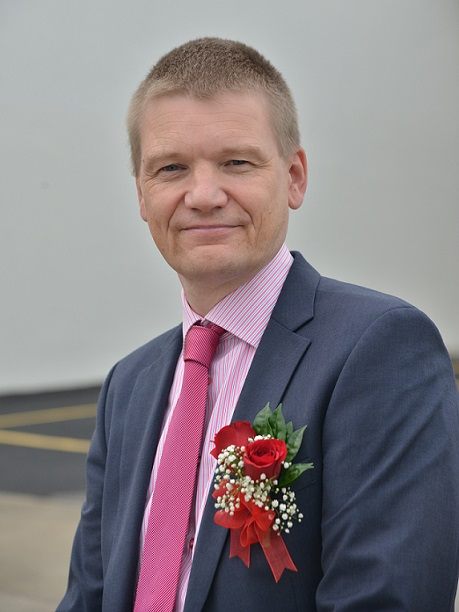 Karl Tilkorn, Regional Managing Director, MHE-Demag, said, "For the height of MITEC, an Assess Work Platform (also known as Boom Lift) is sufficient for the workers to perform cleaning, maintenance and repair work on the glass façade. However, this solution is not workable due to the landscape and the installation of canopy next to the glass façade. The design engineer developed a solution of a 322-meter three-dimensional MHE-Rostek monorail track complete with a Chameleon 1 cradle*."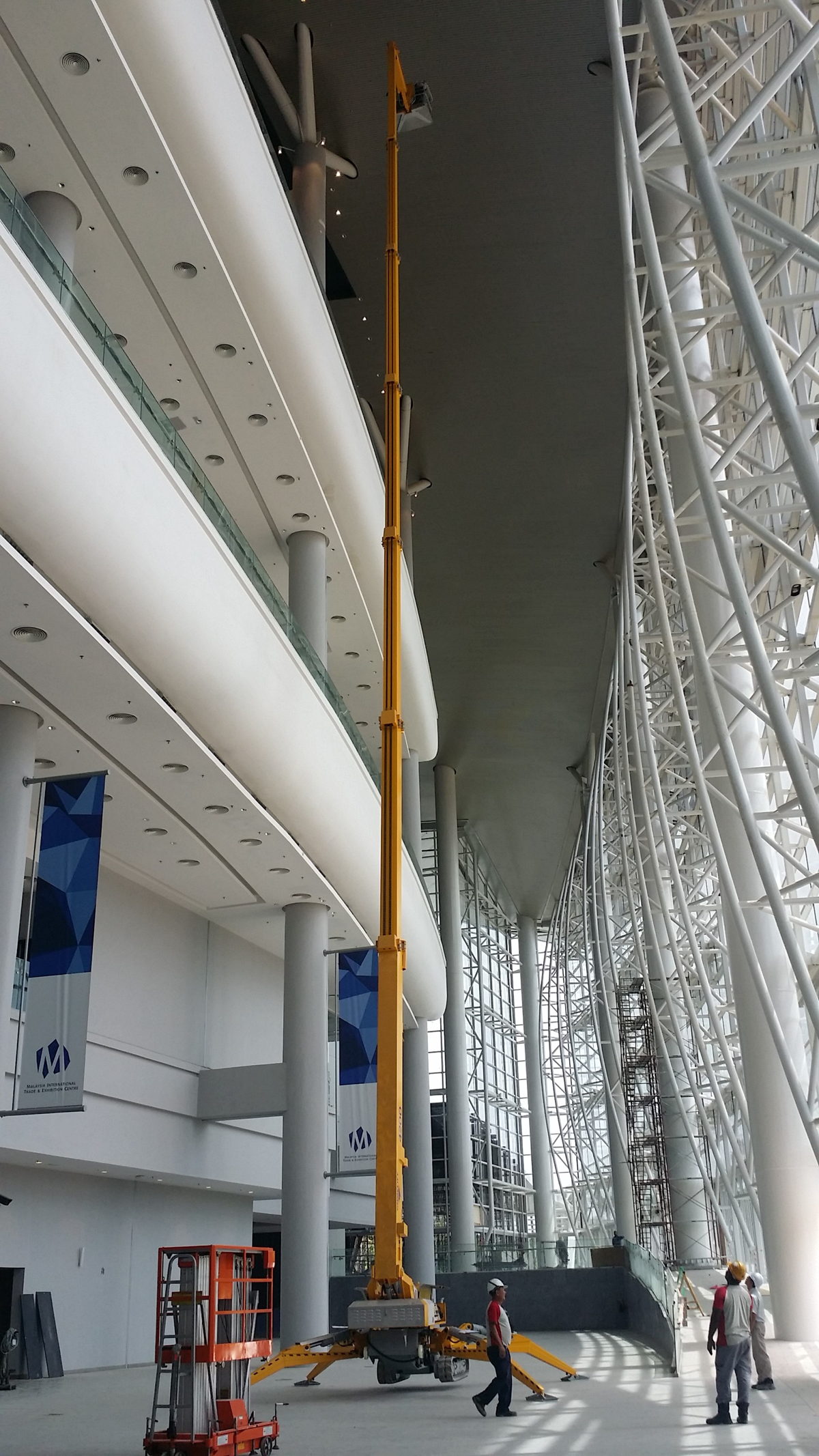 To conform with the building's aesthetics, the trolley and monorail track of the building maintenance system is kept "invisible", with the system installed above an "openable" ceiling which allows the system to lower down during operation and stored when work is completed. The system is also designed to contribute to the sustainability of the building, ensuring that it is suitable for long-term use and optimal results.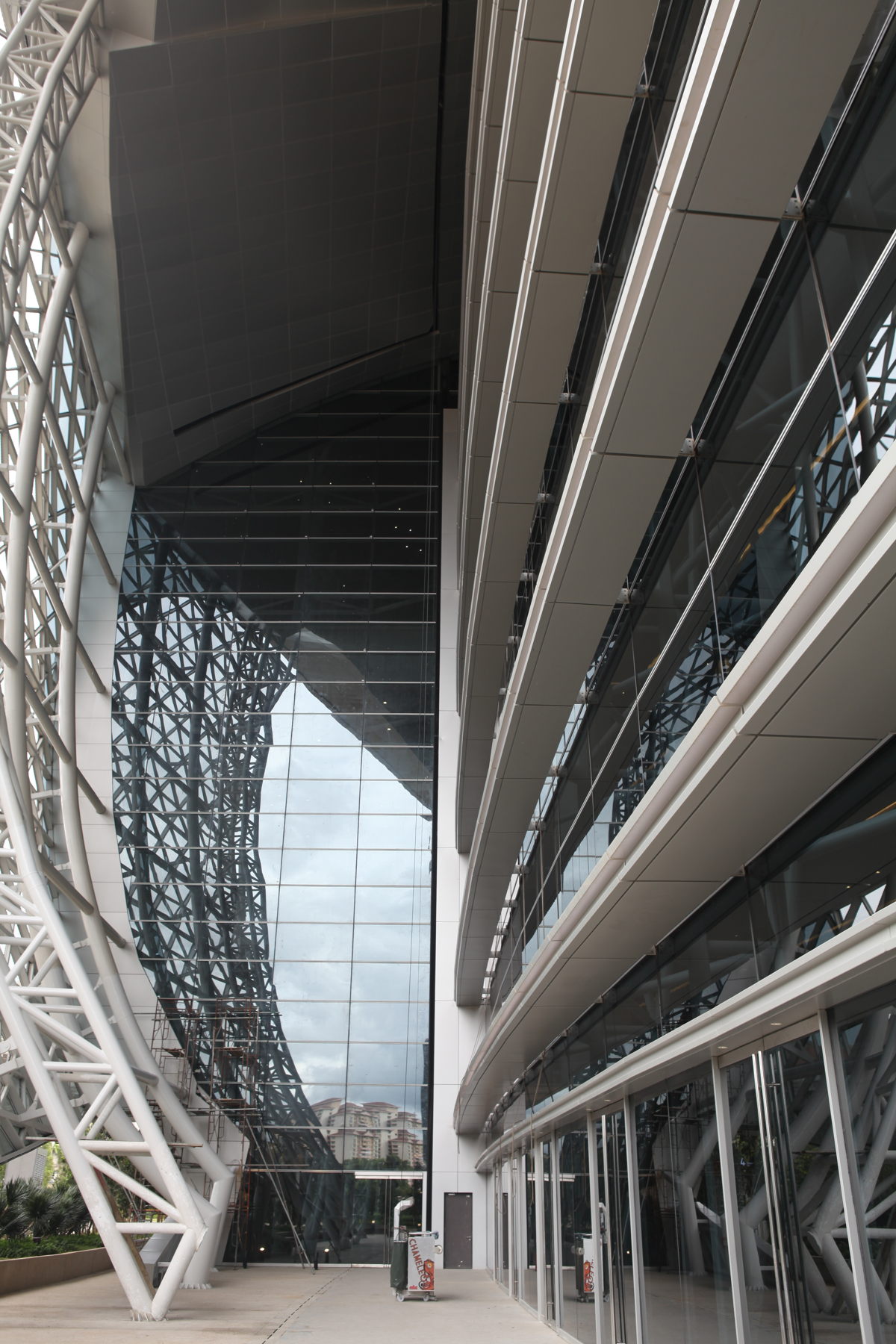 "Building maintenance is the long-term project. Besides cleaning and maintenance, MHE-Demag has also included a Glass Replacement Unit (or known as GRU hoist) with 300-kilogram lifting capacity that can be used when there is a need to replace broken glasses", added Karl.