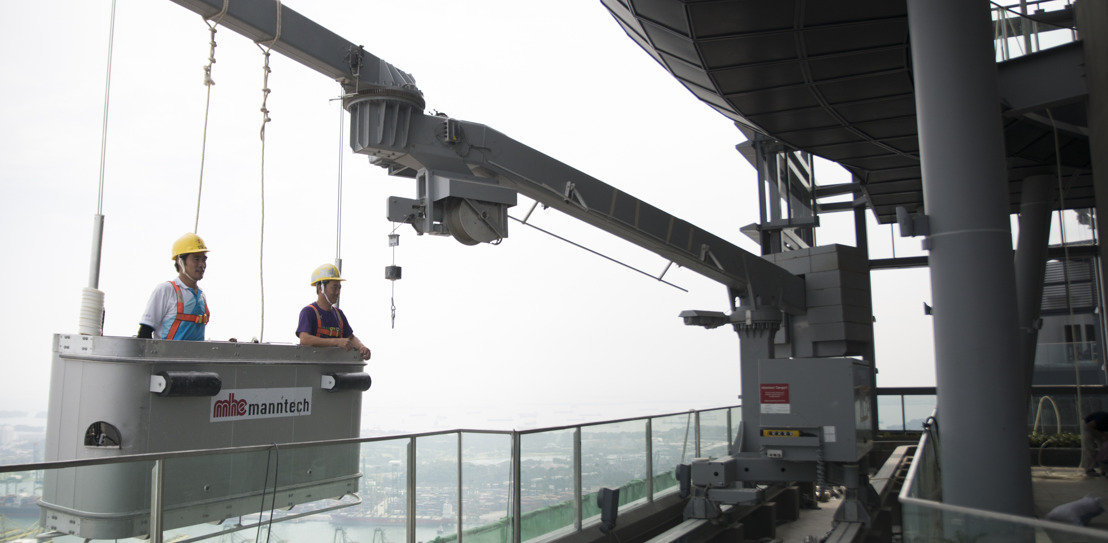 Façade Solution for Malaysia's Third Largest Skyscraper
MHE-Demag's Building Maintenance Unit ensures perfect façade cleaning for landmark building
The IB Tower, located on Jalan Binjai, is one of the tallest buildings in Kuala Lumpur and the third largest in Malaysia. At 58 storeys high, the building comprised grade-A office suites and several units of luxury serviced apartments.
Due to its unique building shape and high-tech façade design, a special solution was required for its facade cleaning. A Building Maintenance Unit (BMU) or gondola was the most suitable choice, for which MHE-Demag Malaysia secured the order to supply a Manntech Type 6.4 BMU with a working height of 300m.
The BMU was custom-made with a 4-stage telescopic mast reaching a distance of 36m, making it the longest telescopic mast ever installed in Malaysia and Southeast Asia. The telescopic cradles further enabled the operator to access 5m recesses within the façade.